Welcome
The 7SEEDS Wiki is a great source for information about the 7SEEDS (セブンシーズ Sebun Shīzu) series since you can find out everything you need to know about it, from the manga to the radio dramas. Join us and help us expand the Wiki by editing or creating pages!
This is an extensive, ever-growing database dedicated to 7SEEDS that anyone can edit!

We have 185 Files, 4,105 Edits and 434 Images since May 1st, 2016. Anyone is free to edit and help expand our knowledge of the series.
Disclaimer: This page has various links redirecting to other pages. Although their content has been examined carefully, 7SEEDS Wiki doesn't take any responsibility for external links. The responsibility for the external links and the contents of the sites the links lead to, lies fully with the owners of those sites.
About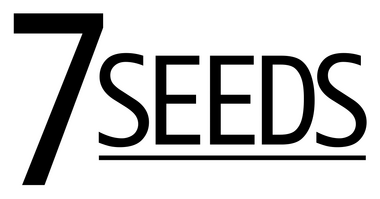 7SEEDS (セブンシーズ Sebun Shīzu) is a Japanese science-fiction manga series written and illustrated by Tamura Yuma that ran in Bessatsu Shōjo Comic from 2001-2001 then later, Flowers from 2002-2017. The series was subsequently published by Shogakukan into 35 volumes and has been adapted into an anime series by Netflix, a radio drama series and fanbooks.
The series is set in a post-apocalyptic future. Many meteorites several kilometres in diameter have collided with the earth, leading to the total annihilation of mankind and all other living organisms.

However, this devastating outcome had already been predicted by reowned scientists around the world, and so the Japanese government forumlated several plans to counter this worst-case scenarios, such as 'Project 7 Seeds'. This project involved the selection and cyrogenic preservation of five groups of seven young people, chosen according to their health levels and abilities.

Awoken from their cryogenic sleep many years later, the young men and women find themselves amidst a hostile environment bare of any human life. Completely alone and bereft over the loss of their loved ones, they are forced to face the new world and learn how to persist against the greatest adversities. They have to challenge the new world now and prove that humanity is truly worth saving.
In 2007, the series won the Shogakukan Manga Award for shōjo manga.
Teams
Trailer
Target Audience
The manga is mainly aimed at young women, however it is appropriate for young people of both genders, the majority of which are aged 16 to 30 years.

In Japan though, the series is read by all ages, in same cases children as young as 12 years of age and adults as old as 70.

7SEEDS is especially favored by readers who are fascinated by...
Genres
Psychology dramas
Action
Survival
Humanity
Love under adversity
External Links
Poll