Haza Akiwo (稲架 秋ヲ)
[
]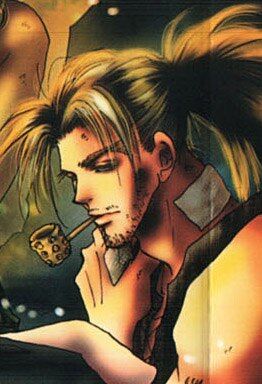 "Our rivals aren't a few hundred people...

it's the whole damn world!"
- Haza Akio -

Akio is one of the two leaders of Team Autumn, once a young but successful Internet businessman who studied in America and became fluent in English and Spanish. He and Ran dominate the rest of Team Autumn, forcing them to work to quotas.
Both Akio and Ran detest the people who sent them to the New World involuntarily. So much that they introduce rules to make sure "those guys' plans" won't work out.
But someday two members of their group are breaking the most eternal rule - and now the leaders are out to kill the renegades...


Aki means fall, and haza is a covering of rice straw used during harvest.



Learn More About This Character
The text above is just a short description to protect new 7 Seeds readers from getting spoilered if they prefer to let themselves be surprised alongside the flow of the story.

If you want to learn more about this character, click here.

You are most welcome to add your own information about this person, too!


Return to Team Autumn
Return to Characters