Taiami Chisa (鯛網 ちさ)
[
]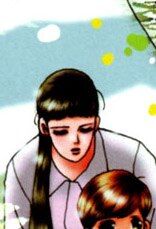 "I was taught to be moderate and obedient,
but I'm not stupid."
- Taiami Chisa -

An 18-year-old woman from a prestigious family with strong political influence. Chisa is not only a skilled potter, but can also fight with the naginata.
She acts very polite and obedient especially to dominant men, usually using respectful language (see Honorific speech in Japanese), and is always drawn with her eyes mostly closed.
But will her obedience really last when human lives are at stake..?


Chisa means lettuce, tai means sea bream, and ami means net.
Voiced by Chiaki Ōsawa.



Learn More About This Character
The text above is just a short description to protect new 7 Seeds readers from getting spoilered if they prefer to let themselves be surprised alongside the flow of the story.
If you want to learn more about this character, click here.
You are most welcome to add your own information about this person, too!


Return to Team Spring
Return to Characters