Fanworks

[

]
This page holds links to various fanworks all about 7 Seeds. Have fun checking them out! :-D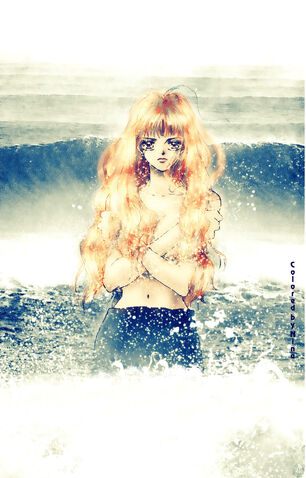 But don't forget: Copyright is important and should be respected, otherwise the authors won't be able to make their living with their wonderful works.
So if you want to insert a link to your own fanwork, please don't forget including a note in your story/picture that 7 Seeds and the (official) characters belong to Tamura-sama! And of course, also respect the fanworks' creators by including their names.


Fanfictions

[

]
Poems

[

]
(A collection of poems focusing on the subtle lives of Team Summer B before the apocalypse)
(a collection of poems about the four seasons, told by various narrators)
Fan Manga

[

]
(Arashi, Semimaru and Natsu are playing house because of boredom... with quite unexpected results!)
(showing all the teams connected by playing baseball)
Videos

[

]
"What if 7 Seeds is made into an ANIME?"
The sad story of Team Summer A
A songfic of Team Summer B surviving into the unknown
Who is the "Little Bird"? Is it Ango, who guides the scared and inexperienced Natsu?
Or is it Natsu who finally provides a "safe haven" for the traumatized and lost Ango?
A whirlwind of emotions in the New World.
The cruel childhood of Team Summer A.
Hope... lost and found.
Fanart

[

]
Check out our Photo Gallery with a selection of the most beautiful 7 Seeds pictures! 
Here you can find the best 7 Seeds fanarts. Feel free to add your own favourites as well!
Links to other large picture collections all about the wonderful world of 7 Seeds: