Hotaru Kusakuri

[

]
草刈 螢 / Kusakuri Hotaru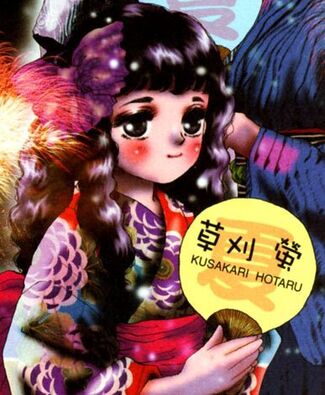 "I think the weather will hold."
- Kusakuri Hotaru -
Hotaru is a 12-year-old girl with a strong intuition, who always accurately predicts the weather.
Back at home in her family's temple, she used to work as a clairvoyant taking turns with Hibari whenever there was lots of work to be done.
She looks incredibly cute, but her big round eyes seem to read the human soul down to the very core...
Hotaru means firefly.
Voiced by Ai Tokunaga.
Learn More About This Character
The text above is just a short description to protect new 7 Seeds readers from getting spoilered if they prefer to let themselves be surprised alongside the flow of the story.
If you want to learn more about this character, click here.
You are most welcome to add your own information about this person, too!
Return to Team Summer B
Return to Characters