Kagami Norikazu
[
]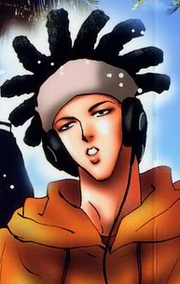 "If possible, please

hold onto the people you treasure

as you watch this."
- Kagami Norikazu -

A famous DJ and newscaster who got invited to Ryugu Shelter to entertain the inhabitants.
During the first few days his job seems to be a task like any other one, but when the meteorite hits, he has to make his most heart-breaking speech ever...



Learn More About This Character
The text above is just a short description to protect new 7 Seeds readers from getting spoilered if they prefer to let themselves be surprised alongside the flow of the story.

If you want to learn more about this character, click here.

You are most welcome to add your own information about this person, too!


Return to Other Characters
Return to Characters