Shishigaki Ran (猪垣 蘭)
[
]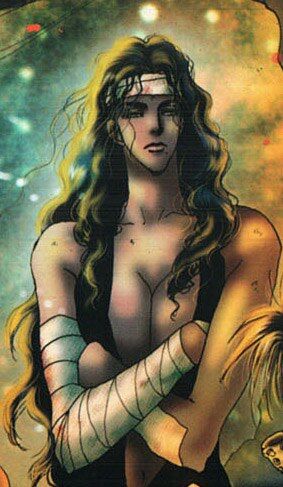 "It still makes me sick...

because I bear a deep-seated grudge

against those who sent me here."
- Shishigaki Ran -

An aggressive and selfish woman who used to work as an architect. She acts as Akio's enforcer and often practices English and Spanish with him so they do not forget their foreign language skills.
Both Akio and Ran harbor a deep grudge against the organization that chose her to be a part of the Seven Seeds Project involuntarily. So much that they introduce special rules to make sure "those guys' plans" won't work out.
But someday two members of their group are breaking the most eternal rule - and now the leaders are out to kill the renegades...


Ran means orchid and shishigaki means boar fence, which keeps vermin out of fields.


Learn More About This Character
The text above is just a short description to protect new 7 Seeds readers from getting spoilered if they prefer to let themselves be surprised alongside the flow of the story.

If you want to learn more about this character, click here.

You are most welcome to add your own information about this person, too!


Return to Team Autumn
Return to Characters