Aramaki Takahiro (新巻 鷹弘)
[
]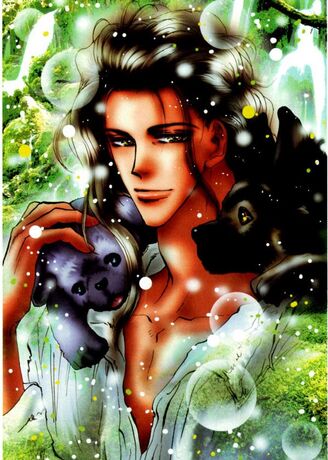 "If you can do this because you're human,

then I'd rather be a beast."
- Aramaki Takahiro -

The main character of the chapters about Team Winter. Takahiro is a talented and famous high-school baseball player, described as the best pitcher to appear in 50 years, and plays in the Kōshien.

Despite his fame being a very shy and friendly person, he gets along quite well with his new friends Fubuki and Mitsuru . The three of them are giving it their best to survive together in the harsh and unforgiving New World.

But what will happen once both Fubuki and Aramaki fall for the same girl...?


Taka means hawk.

Voiced by Nozomu Sasaki.


Learn More About This Character
The text above is just a short description to protect new 7 Seeds readers from getting spoilered if they prefer to let themselves be surprised alongside the flow of the story.

If you want to learn more about this character, click here.

You are most welcome to add your own information about this person, too!


Return to Team Winter
Return to Characters