Team Summer B

[

]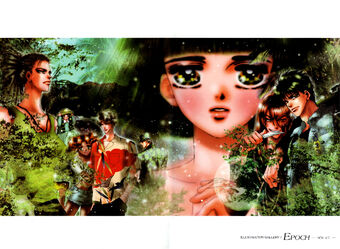 Team Summer B was created after the original four teams were set in place.
Their main purpose is to serve as a security measure in the unlikely case that the other gifted teams may prove to be disadvangated in the future world.
Summer B therefore consists of people who are genetically and physically healthy but somewhat average, rebellious or otherwise maladjusted to society.
They emerged from cryonic preservation at the start of the series near a cat-shaped island in the East China Sea off the coast of Nagasaki Prefecture in western Kyūshū, and travelled to the seed cache at the foot of Bungo Fuji in Ōita Prefecture.

Members:
Learn More About This Team
The text above is just a short description to protect new readers from reading unwanted spoilers.
If you want to learn more about this team, click here.
You are most welcome to add your own information about this team, too!
Return to Characters